Unless you're occupying a comfy space underneath a rock, you've noticed we're giving away a weekend getaway package to Las Vegas.  As we were throwing around ideas for new content, the focus was on our individual experiences with Sin City.  While Emily wondered how she could possibly spin an appropriate Vegas tale (is there such a thing?), I quietly inhaled my cigarette a little more aggressively.  You see, my life to this point has been a little….sheltered.  Summer is coming up around the corner….and that's pretty cool, I suppose.  There was a point in my life where this was significant — sort of like Christmas morning, or the tooth fairy.  But as an adult in perpetually sweltering Los Angeles, I'm wondering if my cadaverous complexion can even handle such a turn of events.  So while a hot weekend getaway may mean booties in bikinis, cresting gambling debts and catching a drunken sunrise for you, it's going to symbolize something all together different for me — and it always has.
A few weeks ago, I took in the brilliant collage of columbian dust and tits known as Spring Breakers.  Without giving much of anything away, director Harmony Korine gives an introspective look into the world of four college girls and their quest for sunshine drenched enlightenment.  It was a cinematic portrayal of all those 90's MTV spring break specials, where beautiful people lick whipped cream off each other on stage while Joey Lawrence gets mad horny.  As much as I loved Korine's take on narcissism and hedonism, I couldn't relate in the slightest.  That's because my vacation experiences involved nothing of the s(n)ort.  It's probably why I'm so appreciative of a film that – for roughly 2 hours – filled that gaping hole in my life.  Is this what Las Vegas is like?  Probably, but I'm not the guy to ask.
Here's a little background into a lifetime of repression, boredom and envy.
– The abolition of fun in my life started very early. I was the kid in 4th grade that couldn't get his dad to sign the permission slip to watch the video about our changing bodies.  While my male friends were receiving informative breakdowns about their suddenly ubiquitous erections, I was locked in a room across the hall playing Oregon Trail.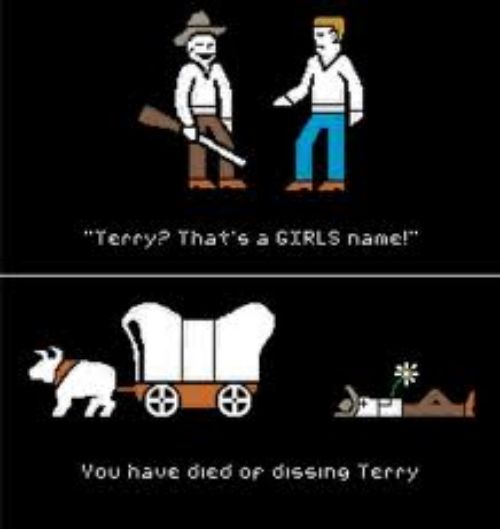 – I was the last kid growing up whose parents allowed me to watch rated R movies not named Blues Brothers (how is that rated R, btw?).  Additionally, my mom may have been the first parent to crack the code on Dish on Demand's beta version of parental controls.  Goodbye "BET Uncut".
– While the cool kids at Chesterton High School hit the beaches during the second week of March and played out their PG-13 versions of Spring Breakers, I went North, which completely defeated the point of adolescence.  Instead, I woke up at the crack of dawn, in Ludington, Michigan, threw back some Dramamine (DRUGS, YEAH!), hopped in a boat and pretended to know how to fish.  I remember going for impromptu jogs around the quiet town, shooting suggestive glances to local girls.  I had to be the creepiest tourist that neighborhood ever saw.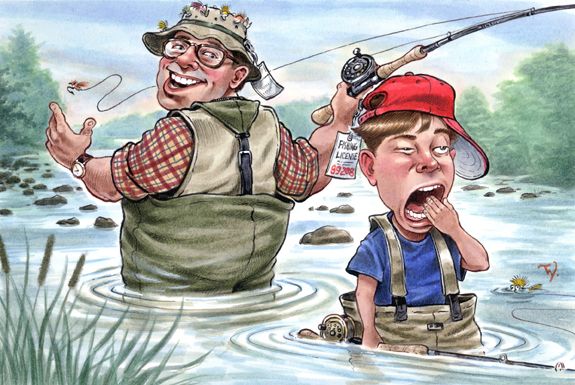 – I did a piss-poor job of selecting what university to attend.  After forfeiting a baseball scholarship after my freshman year (and a spring break that consisted of getting dizzy off chew tobacco in a freezing cold St. Louis bullpen), I relocated to Purdue University.  No disrespect to my alma mater, but I didn't exactly fall in love with the setting.  Because I opted out of fraternity life, my experiences in West Lafayette during the summer consisted mostly of solitary bike rides and late night dive bars instead of keg stands and three ways. Cutting loose meant smoking a joint and waking my neighbors up because I couldn't help but scream while playing MarioKart.
Fast forward to today, May creeping up around the corner.  I'm sweating too much on the way to work, and sitting on every pair of sunglasses I own.  I'm too poor of a swimmer to get from one end of a pool to the other and I have tanlines halfway up my legs due to my love of crew socks (My legs looks weird otherwise, lay off).  Fun in the sun has just never come natural.  Stick a dude like me in Las Vegas and I'm the dick who's giggling at hookers and getting laughed out of the MGM for trying to bet quarters.
So dig your toes into the sand, people.  Catch some rays.  Spend money you don't have and flirt with girls you can't get.  You likely have a background relishing these very traits — because you grew up doing it right.  But when you see the pale guy in pants and glasses, tearing up on the sidelines, just know it's a long and complicated history — but it's not too late to show him the ropes.