Teddy Brewski and I have been so busy with his birthday, my birthday, my parent's 50th wedding anniversary, buying a new house (YAY), Father's Day giveaways and gift guides that we have had very little time to blog! We do want to thank everyone for all the well wishes and congratulate the winner of the Father's Day Overstock giveaway, as it was the biggest and most successful to date! The contest had nearly 150,000 entries and our winner Nora G from Florida is beyond stoked! She is so excited and so I am to have a winner that appreciates her win!! ENJOY and CONGRATULATIONS! Thank you all for entering and stay tuned as I have two more amazing giveaways coming up…
With all of this exciting news, Teddy Brewski and I have had little time. But, what we are making time for next week is attending our first ever BlogPaws conference here is Phoenix, Arizona. Teddy Brewski and I are trying to figure our outfits for the conference, as this is the only social media gathering where four legged friends are welcomed! How cool is that? All pets welcome and encouraged as long as they are well behaved. LOVE IT! Teddy B. better be on his best Havanese behavior.
Every year, I attend the same conferences for blogging and social media but this year I started Facebook, Instagram and Twitter pages for Teddy Brewski and he is close to 10,000 followers already. Do you follow him? You should!
@sirteddybrewski on Instagram
@sirteddybrewski on Twitter
Some of my friends and colleagues follow him but don't follow me! LOL! Not sure what that says about me? In all fairness, Teddy Brewski is much cuter and totally snarky barky. Anyway, I thought we should attend this conference this year and learn about the big world of blogging for puppies and pets of all kind!
We are so excited to meet the sponsors and new furry friends.
I need to go shopping for Teddy and (daddy) today to prepare for Father's Day and BlogPaws next week!
Interesting note: BlogPaws will never be held in California as ferrets are illegal there and this conference welcomes all pets. All pets welcome whether they growl, bark, meow, oink, moo and I don't know what sounds ferrets or hamsters make but I will find out and let you know!
There are still a few tickets left on the site! Check them out here: BLOGPAWS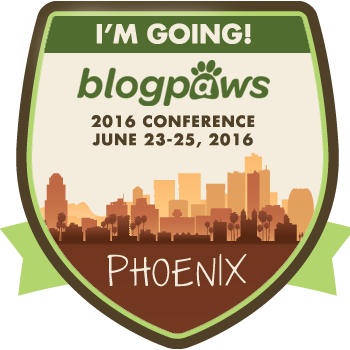 See you there! WOOF!
PS – Follow both of us on social media with the #blogpaws to keep up to date with everything Teddy Brewski and friends.
We might even do some livestreaming so stay tuned.
P.S.S. Send me any questions you would like me to ask while interviewing pets at #Blogpaws this year? You might just see them featured live!
Save
**Stay snarky my friends!**